Saturday, June 27, 2009
Thursday, June 25, 2009
Friday, June 19, 2009
Wednesday, June 17, 2009
It finally came to this happening day.
It was an event that virtually everyone - all the students, lecturers, staffs, cleaning ladies and guards were aware of.
It was the first of it's kind - a robot-related competition in UTAR.
It marked the milestone of something new.
It planted the seed of hope of UTAR to be part of the leading university in the Robotic World.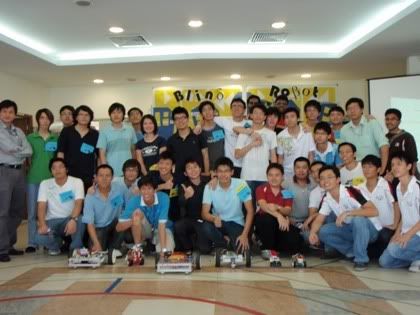 and to all the comittee and work force, a big thank-you to all of you. I might not be able to spend you guys meals in Tenji or Jogoya but I sincerely feel grateful for the willingness of you to be part of this competition. You guys are the best! Be proud of yourselves!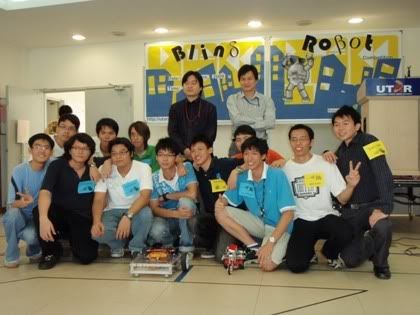 To all the contestants, bravo! It was the first baby step for you guys to join more robotic competitions in the future. To those who won, congrats and don't just stop there! Keep up the good work! To those who didn't, work harder and strive for excellence!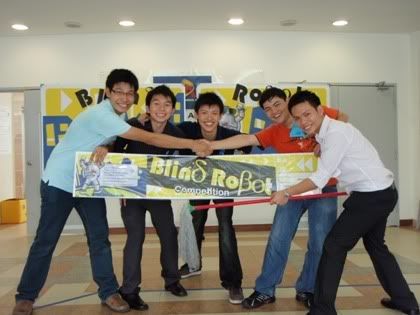 To future robotic society committee, do better than this in the coming years! Make things happen and amaze our fellow friends! I am pretty confident that you guys will be much more capable than this! :)
At the end of the days, without you guys, this event wouldn't be a blast like what it was! Thank you and don't forget the passion for robots!
Yours truly,
Kae Vin
Posted by

Kae Vin Goh
at 11:42 PM
3 comments:

Sunday, June 14, 2009
Thursday, June 4, 2009